Välkommen till oss på Kulturfyren
Vi är en kreativ mötesplats i hjärtat av Stockholm. Våra lokaler hittar du på Mäster Olofsgården som ligger på en av stadens äldsta gator i de gamla spännande, medeltida kvarteren i Gamla Stan. Huset tillhörde en gång Sten Sture den äldre som levde i slutet av 1400-talet, tänk om väggar kunde tala!
Här hos oss får man vara en del av kreativitet, lärande och utveckling. Här sker spännande möten mellan människor, tankar och idéer. Du kan få delta i verksamheter och kurser som vi anordnar, men du har också möjlighet att hyra in dig här när du eller din organisation vill hålla egna workshops och kurser.
AKTUELLT
Spirit of the Season – vackra visor i vinterskrud
3 december 18:30 i Eric Ericsonhallen Med Prismakörerna, Spektrumkörerna och BUS Academy's körledarstudenter
BUS-Lätt, Del A – kurs 2: Vem är det jag leder?
BUS-Lätt - kortkurser för dig som leder barn och unga i körsång. 14 – 15 januari 2023
Hyr Kulturfyren för möten, kurser och workshops
Kulturfyrens fina lokaler i Gamla Stan, lämpar sig väl att hyra för möten, kurser och workshops.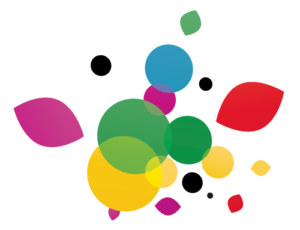 Kurser på Kulturfyren
Ge dig själv gåvan att under kompetent ledning och i en tillåtande atmosfär få utvecklas och inspireras! Hos oss finns ett varierat utbud av olika enstaka kurser, workshops och kursserier, främst inom områden som ledarskap, pedagogik, röstutveckling och körsång.
Barn och ungdomskörledarutbildning
BUS Academy är den första och enda ettåriga barn- och ungdomskörledarutbildningen i Sverige. Det är en unik utbildning för dig som med körsång vill verka bland barn och ungdomar i dagens Sverige.
Utbildningen erbjuder mångfald, hög kvalité, genrebredd, ny kreativ pedagogik och metodik, projektledning, entreprenörskap och fördjupad kunskap om just barn och ungas specifika styrkor, förutsättningar och behov.

Skeppsholmslägren
Välkommen till världens roligaste läger för barn och ungdomar 9-17 år! Varje sommar erbjuder Kulturfyren läger med olika teman såsom; körsång, konst, friluftsliv, teater och filosofi. Lägren kommer hållas inte bara på Skeppsholmen utan även på Mäster Olofsgården i Gamla Stan och på vackra Sillvik i Botkyrka.
Stora Skolkörfestivalen
Nu vill vi dra igång en nyrenässans för skolkörerna, som på många skolor lyst med sin frånvaro under många år. Med den här festivalen vill vi inspirera bildandet av skolkörer och skapa en plattform där skolkörer får träffas och sjunga tillsammans med en levande orkester.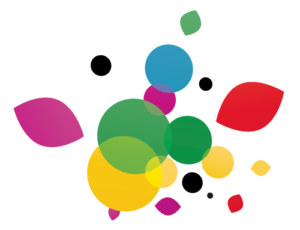 Vocal Colors
Vocal Colors är Kulturfyrens egen vokalensemble som riktar sig till erfarna sångare i åldern 18-30 år vilka har stort intresse av avancerad körmusik. Kören, vars deltagare kommer från hela landet, sjunger a capella i olika genres och repeterar endast under vissa helger under året. Körkraft
Körsång kan för nyanlända vara vägen till Sverige, vägen till språket och vägen till svenska vänner. Inom nationella nätverket Körkraft jobbar vi med språkinlärning och integration via körsång. Vi anordnar även fortbildning för körledare och lärare.
Framtidskören
Framtidskören är ett kultur- och konsertprojekt av och med vanliga skolbarn. Projektet vill stärka barnens känsla av delaktighet i det nya svenska och i det mångkulturella kulturlivet samt i vår gemensamma huvudstad.
Här lär vi med alla sinnen!